Precision machining, it is easy to damage components due to improper operation or other reasons. Therefore, what principles should ipcb follow in PCBA processing link and operation process?
It is learned that incorrect operation will lead to the damage of components and PCBA , resulting in cracking, fracture, open circuit and bending fracture of components and connectors. Therefore, to avoid these situations, it is necessary to strictly abide by PCBA processing rules, especially the following points, which are both basic and important?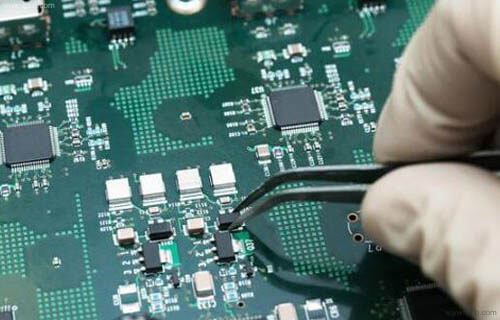 1、 Keep the working environment clean
The working environment includes two parts: one is the workshop area and the other is the working table. It must be clean and tidy. No food, drink and other items can be found. At the same time, no ashtray or cigarette can be placed. Smoking is forbidden.
2、 Reduce PCBA processing steps
PCBA processing steps are not the more complex the better. On the contrary, PCBA manufacturers emphasize that the less the better, which can reduce the PCBA processing steps to the limit, so as to reduce the risk of occurrence. At the same time, in the operation, must cooperate with gloves, do not feel troublesome, directly start, that is easy to hurt the hand, causing injury. In addition, gloves should be replaced frequently to avoid affecting operation.
What processing rules should be followed in PCBA processing
3、 Do not operate with bare hands
The grease in human hands will reduce the solderability of components. Therefore, it is not allowed to operate directly with bare hands or fingers to avoid the decrease of solderability.
4、 Do not use hand cream or detergent containing silicone resin
These two kinds of things can lead to reduced weldability, coating bonding failure, therefore, can not be used, this is the basic principle of workshop operation, any employee should abide by.
5、 PCBA cannot be superimposed
Some novice employees will stack PCBA boards together due to unskilled operation, which is very easy to cause physical damage, which is strictly prohibited. The correct way is to put it on the special bracket with special configuration.
6、 Select appropriate marks for sensitive components
Among PCBA components, there are some sensitive ones, such as EOS / ESD, etc. These are very sensitive components, and appropriate marks must be selected. In addition, in the process of operation, but also to control static electricity.
The above six points are the rules that must be abided by in the process of PCBA processing. They seem troublesome, but actually they are the basic requirements to ensure the smooth working process.