Global automotive FPC market size!
Global automotive FPC market size!
In 2018, a flexible circuit board (FPC) automotive market grew by 8.4% year on year. The main growth drivers of the market came from increased levels of car electronics and new energy automobile penetration rate.

The size of the global market is expected to grow by 7.0% year-to-year in 2019.From 2016 to 2022, the annual growth rate will maintain the FPC for cars between 6% -9% for a long time, and the size of the FPC market for cars will growing 7 billion RMB in 2022.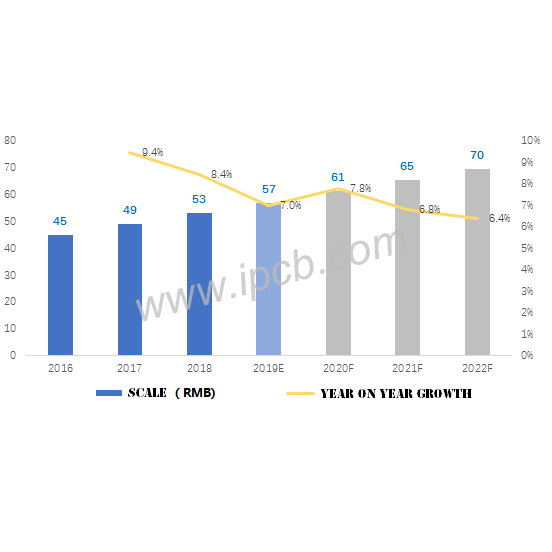 In 2018, global sales of electric vehicles exceeded 2 million units, reaching 2018,000 units, up 65 percent compared with 2017, and the share of total global sales rose to 2.1% .Global production of electric vehicles is expected to exceed 3 million units by 2019.

According to the China Association of Automobile Manufacturers, the production and sales of new energy vehicles in China reached 1.27 million and 1.256 million respectively in 2018, up 59.9% and 61.7%, respectively.The production and sales of pure electric vehicles reached 986 000 and 984 000 respectively, up 47.9% and 50.8% respectively over the same period last year.

Production and sale of plug-in hybrid electric vehicles reached 283,000 and 271,000 respectively, up 122% and 118% respectively over the same period last year.Sales of new energy passenger vehicles from January to June 2019 reached 570,000 units, up 65 % year -on-year.