로저스 ad300시리즈는 안테나용 고주파 PCB 소재다. Ad 시리즈 제품은 플루오로 폴리머 수지, 특정 세라믹 필러 및 유리 섬유 지지 재료를 결합하여 낮은 손실, 강한 기계적 인성, 안정적인 도전성 상수 및 낮은 PIM을 갖는 일련의 도전성 라미네이트를 생산합니다.
Rogers ad300d와 Rogers ad300c의 차이는 유전율 상수와 표준 두께의 차이이다. Ad300a는 2세대 제품이다. ad300c와 비교하여 DK, DF, CTE, tcdk에서 약간의 차이가 있습니다. 특성 비교 다이어그램은 fo로 표시됩니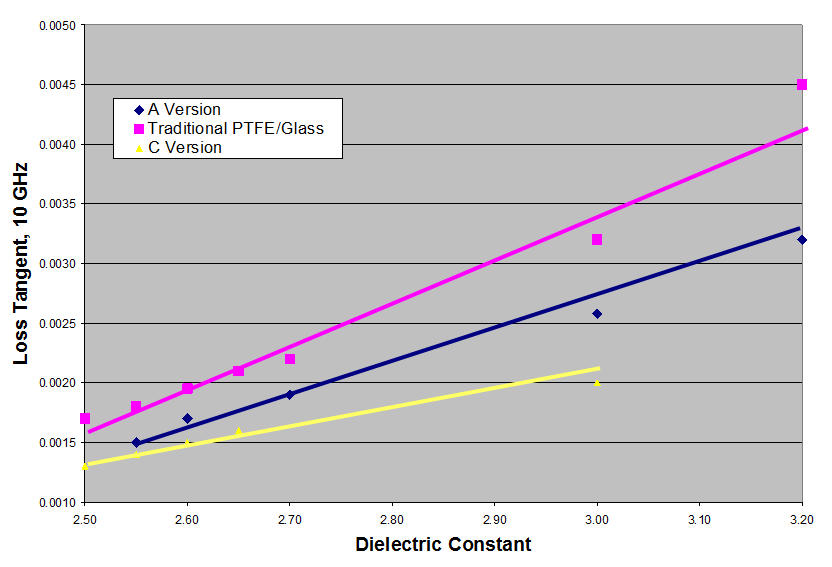 제품기능
Strictly controlled dielectric constant (ad250c ± 0.04, ad255c, ad260a ± 0.04)
Low loss tangent at communication frequency (0.0014 at 10GHz)
The thermal conductivity is higher than that of traditional PTFE / glass fiber
The dielectric constant can be kept stable in a wide range of frequency and temperature
Reverse processing copper foil and im series copper foil have high peel strength and can be provided as conventional materials
장점
A, High consistency of antenna performance. B, Low insertion loss and high antenna efficiency. C, Increased power capacity D, The performance of each frequency band is stable, and it is not sensitive to the weather E, PIM values as low as - 165dbc.
전형적인 응용 프로그램
PCB for feed network of base station antenna and distributed antenna, Commercial antenna, Digital audio broadcasting (DAB), Patch antenna (GNSS, GPS, SDAR)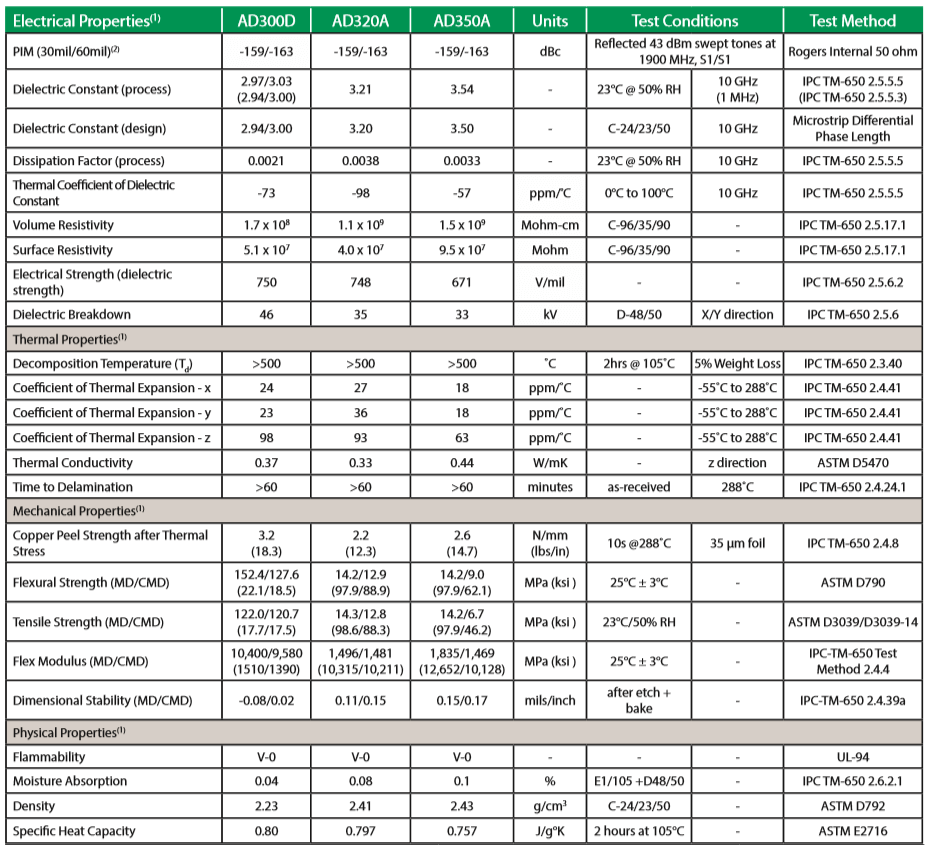 AD300D,AD320A,AD350A Specification
If you need microwave high frequency PCB, click here high frequency PCB.