When the PCB design is completed, we need to check the function of all the projects. Just like we have finished the examination paper ourselves, we should do a simple analysis and study, and read all the questions again to ensure that we will not make big mistakes due to negligence. In the same way, PCB design is the same. The following items are required to be checked after PCB Design:
1. DFM audit of light board: whether the production of light board meets the process requirements of PCB manufacturing, including wire width, spacing, wiring, layout, via hole, mark, wave soldering component direction, etc.
2. Check whether the actual components are consistent with the pad: whether the actual SMT SMT components purchased are consistent with the designed pad (if not, use the red mark to indicate), and whether the spacing requirements of the mounter are met.
3. Generation of three-dimensional graphics: generate three-dimensional graphics, check whether the spatial components interfere with each other and whether the layout of components is reasonable, which is conducive to heat dissipation and heat absorption of SMT reflow welding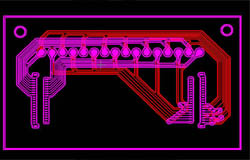 PCB manufacturability design
4. PCBA production line optimization: optimization of mounting sequence and material station location. Input the existing mounting machine (such as Siemens high-speed machine and universal multi-function machine) into the software, and distribute the existing components on the board, such as the types and locations of Siemens, the varieties and locations of universal, and the station where the materials are taken. Thus the SMT chip processing program is optimized and the time is saved. For multi line production, the placement components can also be optimized.
5. Operation instruction: automatically generate the operation instruction for workers on the production line.
6. Inspection rule revision: the inspection rule can be modified. If the element spacing is 0.1 mm, it can be set as 0.2 mm according to the complexity of the specific model, manufacturer and board; the wire width is 6 MI, and it can be changed to 5 mil in high-density design.
7. Support Panasonic, Fuji, global chip software: can automatically generate mounting software, save programming time.
8. Automatic generation of steel plate optimization graphics.
9. AOI and X-ray programs are generated automatically.
10. Check.
11. It supports various software formats (Japan, katence of USA, PROTEL of China).
12. Review BOM, correct the corresponding errors, such as manufacturer spelling errors. And convert BOM into software format