HDI Printed Circuits Technology
HDI Printed Circuits Technology
Most of the new components need PCBs with high density for enhancing electrical performance. The HDI printed circuts board for adapt these and R&D.
HDI boards are one of the fastest growing technologies in PCB. These contain blind and buried vias, and often contain micro-vias that are under 0.1mm diameter.

Under 0.1mm diameter must drill by laser drilling machine. And the circuits trace and space is very tie must use LDI machine to produce.

These have a higher circuitry density than traditional PCB. Below is iPcb capability,plz take a look at it.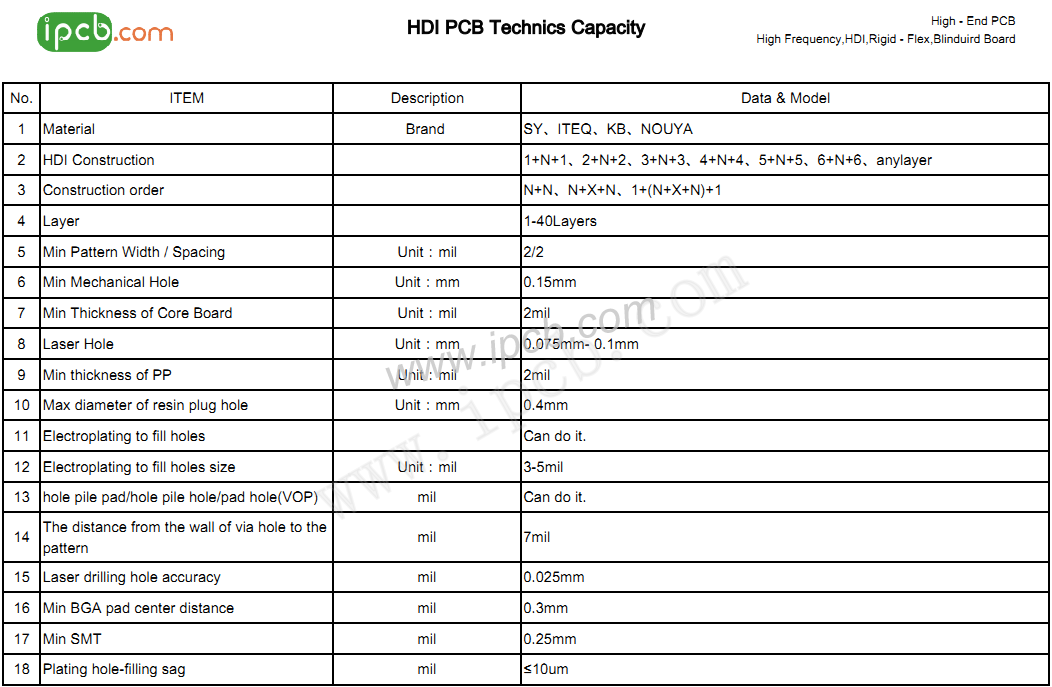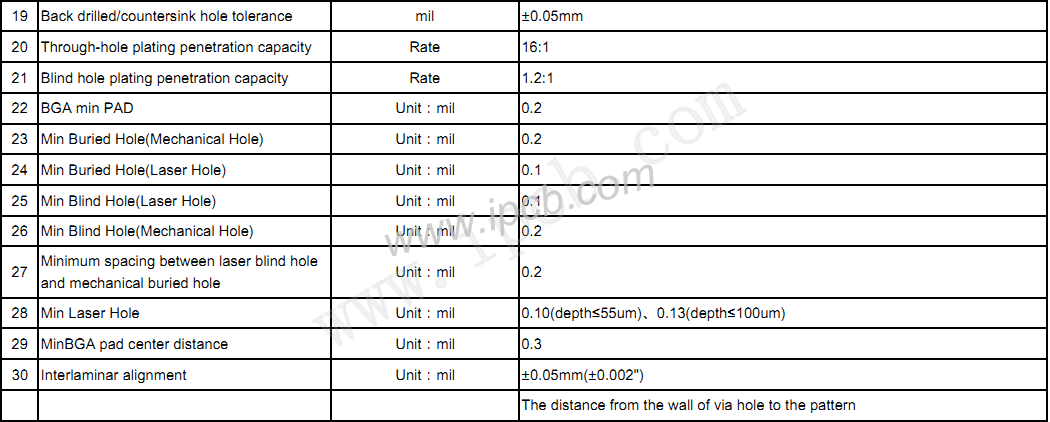 iPcb.com can do all kinds of PCB(PCB Manufacture factory in China,specializes in Radio(Microwave) Frequency Board,HDI Multi-layer Board,Blind & Buried PCB,Rigid-Flex PCB and etc)