Product introduction
The printed circuit board is mainly composed of pads, vias, mounting holes, wires, components, connectors, supplements, electrical boundaries, etc. The main invitation functions of each component are as follows:
Pad: A metal hole for welding the pins of components.
Via: A metal hole used to connect component pins between layers.
Mounting hole: used to fix the printed circuit board.
Wire: The copper film of the electrical network used to connect the pins of the components.
Connectors: used to connect components between circuit boards.
Supplement: The copper used for the ground wire network can effectively reduce the impedance.
Electrical boundary: used to confirm the size of the printed circuit board, and all components on the printed circuit board cannot exceed the boundary.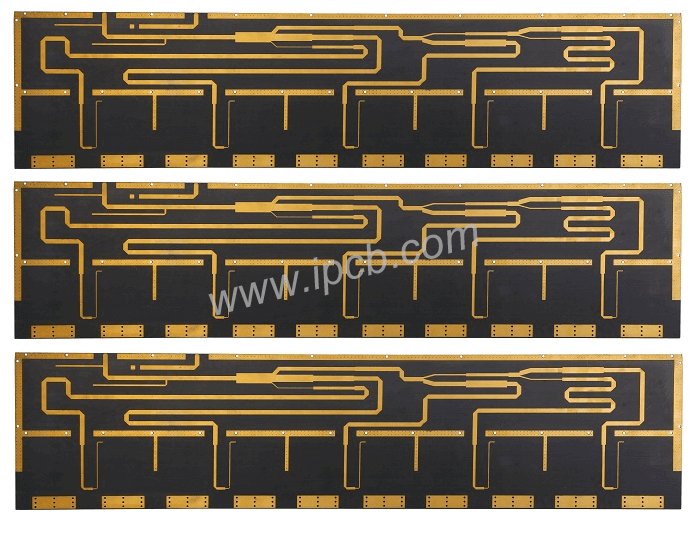 Material introduction
According to the brand quality level from bottom to high, the distinction is as follows: 94HB-94VO-22F-CEM-1-CEM-3-FR-4
The detailed parameters and their uses are as follows:
94HB: ordinary cardboard, not fireproof (material, die punching, not power supply board)
94V0: Flame Retardant Cardboard (Die Punching)
22F: Single-sided half glass fiber board (die punching)
CEM-1: Single-sided fiberglass board (must be drilled by computer, not die punching)
CEM-3: Double-sided semi-glass fiber board (except for double-sided cardboard, it belongs to the most advanced material of double-sided board, which can be used for simple double-sided board)
FR-4: Double-sided fiberglass board flame retardant and special properties are clearly distinguished and can be divided into 94VO-V-1 -V-2 -94HB four kinds
Semi-cured film: 1080=0.0712mm, 2116=0.1143mm, 7628=0.1778mm
FR4 CEM-3 are all expression sheets, fr4 is glass fiber board, cem3 is composite substrate
Halogen-free refers to the base material that does not include halogen (fluorine, bromine, iodine and other elements). Due to the special circumstances of the combustion phenomenon, bromine generates toxic gases, which requires environmental protection.
Tg is the glass transition temperature, or melting point.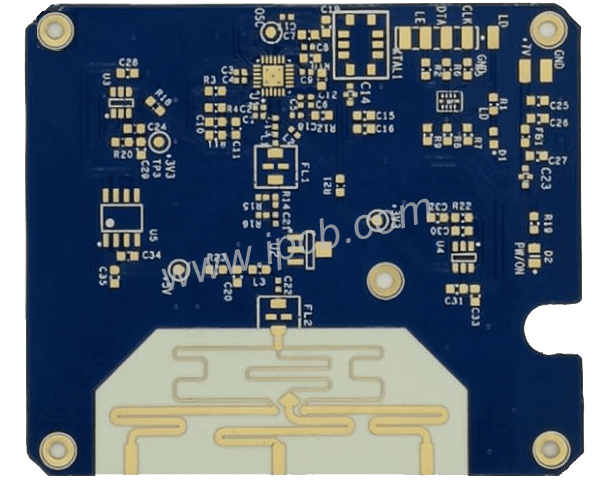 The printed circuit board must be flame-resistant. It cannot burn at a certain temperature and can only be softened. The temperature at this time is called the glass transition temperature (Tg point), and this value is related to the dimensional durability of the PCB board.
What is a high Tg printed circuit board and the advantages of using high Tg PCB
When the temperature of the high Tg printed circuit board rises to a certain threshold, the substrate will change from the "glass state" to the "rubber state". The temperature at this time is called the glass transition temperature (Tg) of the board. That is, Tg is the temperature (°C) at which the substrate maintains rigidity. In other words, ordinary PCB substrate materials continue to undergo softening, deformation, melting and other phenomena at high temperatures. At the same time, it also shows the rapid decline of the special mechanical and electrical properties. This affects the life of the product. Ordinary Tg sheets are above 130°C, high Tg is generally greater than 170°C, and medium-normal Tg is about 150°C; general printed circuit board with Tg≥170°C are called high Tg printed boards; the Tg of the substrate increases, The heat resistance, moisture resistance, chemical resistance, fastness and stability of the board will increase and improve. The higher the TG value, the better the temperature resistance of the sheet, especially in the lead-free process, high Tg applications are more; high Tg refers to high heat resistance. With the rapid development of the electronics industry, especially the electronic products represented by computers, the advancement of high functionality and high multilayers requires higher heat resistance of PCB substrate materials as a prerequisite. The emergence and progress of high density mounting technologies represented by SMT and CMT have made PCBs more and more inseparable from the support of high heat resistance of substrates in terms of hole diameter, precise and detailed wiring, and thinning.
Therefore, the difference between ordinary FR-4 and high Tg: at the same high temperature, especially under heat after moisture absorption, the material's mechanical strength, dimensional stability, adhesion, water absorption, thermal decomposition, and thermal expansion There are differences in various things, and the surface finish of high Tg products is better than normal PCB substrate materials.
Production scope and experience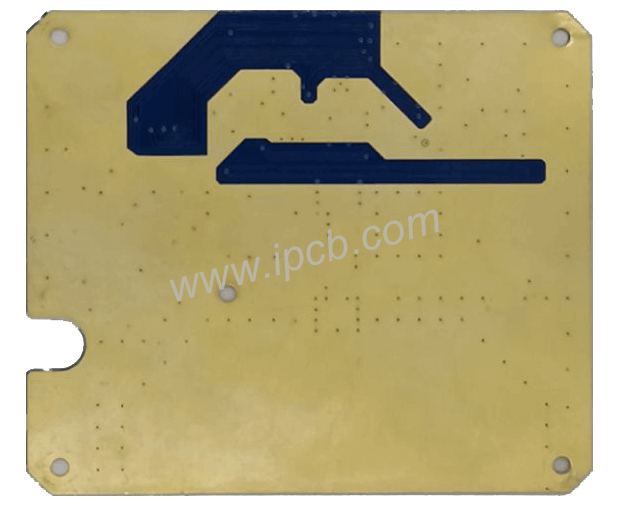 ipcb is a high-tech enterprise co-founded by several printed circuit board factories for the design, development and production of high-end printed circuit board (PCB). iPcb.com adopts the "own production factory + joint enterprise platform" model, independently researches and develops the industry's first PCB automatic quotation order system, combines the professional advantages of its own PCB factory and joint enterprises in their respective subdivisions, and uses Internet + to build an industry The 4.0 PCB smart factory is the goal to provide customers with professional PCB production services. iPcb.com focuses on the development and production of high-end PCB circuit boards. Products include microwave high-frequency circuit boards, high-frequency mixed-voltage circuit boards, Fr4 double-sided multilayer circuit boards, ultra-high multilayer circuit boards, first-order second-order third-order HDI circuit boards, arbitrary-order HDI circuit boards, soft and hard (rigid) Flex) combined circuit boards, buried blind hole circuit boards, blind slot back drilled circuit boards, IC on-board circuit boards, thick copper circuit boards, etc. Products are widely used in industry 4.0, communications, industrial control, digital, power supplies, computers, automobiles, medical, aerospace, instruments, meters, military, Internet of Things and other fields.

ipcb printed circuit board production process has experience as follows:
1. Appearance technology: tin spraying, lead-free tin spraying, nickel/gold plating, chemical nickel/gold, etc., OSP, etc...
2. The number of PCB layers: Layer 1-70
3. The size of the processing plane or the surface of the object, single-sided / double-sided 2000mmx550mm
4. Board thickness 0.1mm-60mm, minimum line width 0.04mm, minimum line spacing 0.04mm
5. The smallest finished product aperture 0.2mm
6. The smallest pad diameter is 0.6mm
7. PTH Hole Dia.Tolerance ≤Ф0.8±0.05mm>Ф0.8 ±0.10mm
8. Hole position difference ±0.05mm
9. Insulation resistance>1014Ω (normal state)
10. Hole resistance ≤300uΩ
11. Dielectric strength ≥1.6Kv/mm
12. Peeling strength 1.5v/mm
13. The hardness of the solder mask> 5H
14. Thermal shock 288℃10sec
15. Burning phenomenon grade 94v-0
16. Solderability 235℃3s internal moist and wet warpage degree t<0.01mm/mm ion cleanliness degree<1.56 microgram/cm2
17. Thickness of base copper foil: 1/2oz, 1oz, 2oz
18. Plating thickness: 25UM generally, but 36UM
19. Commonly used substrates: FR-4, 22F, cem-1, 94VO, 94HB aluminum substrate fpc
20. Customer-supplied information: GERBER files, POWERPCB files, PROTEL files, PADS2007 files, AUTOCAD files, ORCAD files, PcbDoc files, templates, etc.