ITEQ IT-180 하이 TG PCB 재료 사양
ITEQ IT-180은 표준 손실, 높은 tg (175℃ by DSC) 다기능 충진 에폭시로 낮은 CTE, 높은 열 신뢰성입니다. 높은 층수 PCB를 위해 설계되었으며 260℃ 리드 프리 조립 공정을 통과 할 수 있습니다.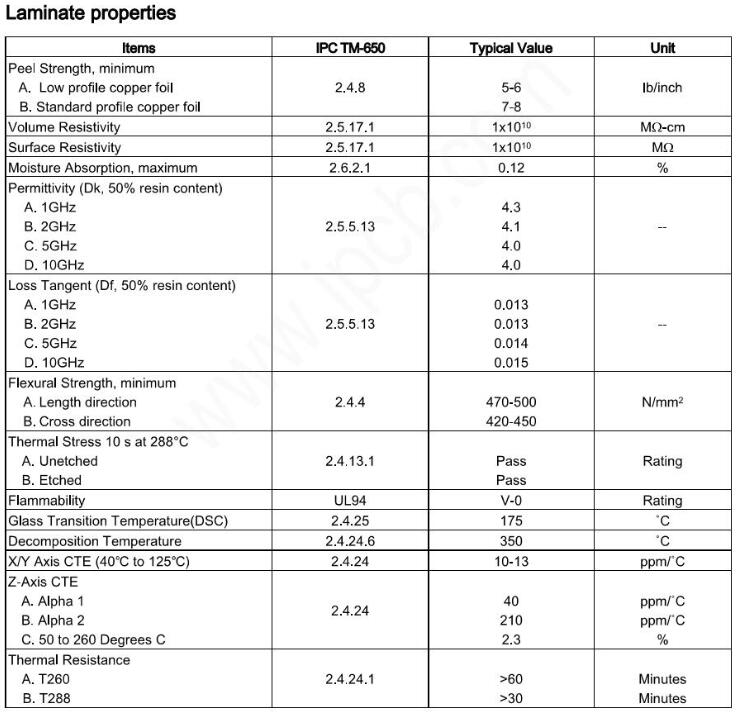 ITEQ IT-180 High TG PCB material specification
ITEQ IT-180어플리케이션
*Multilayer PCB and High Layer count PCB
*Backplanes
*Server and Networking
*Telecommunications

ITEQ IT-180 주요특징
*Excellent CAF resistance
*Low CTE & Standard Loss performance
*Lead Free , High Tg and high thermal reliability
*For high layer count PCB applications
ipcb provides batch high quality IT-180 PCB, If you need high quality PCB, click here Multilayer PCB.